Source: Chamosaur
February 2 2020
China today announced the completion of the first of two hospitals built in record time in Wuhan only to isolate and treat cases of the 2019-nCoV coronavirus epidemic and its consequent pneumonia.
The Huoshenshan center will begin receiving patients from tomorrow and will be managed by 1,400 members of the People's Liberation Army approved this Sunday by the president of the country and the Central Military Commission, Xi Jinping.
Among its staff will be specialists with experience in the fight against the epidemic of severe acute respiratory syndrome (SARS) and that of Ebola in Africa.
The construction of the sanitarium has been extended since January 25, covers an area of ​​34 thousand square meters and has the capacity to accomodate a thousand people.
Images from the local press show the arrival of military commands, equipment work and the installation of remote diagnostic systems.
On Thursday, a similar second hospital in Wuhan, the epicenter of the outbreak, should also begin operations, while Beijing, the Guangxi Zhuang Autonomous Region and Guiyang City also set up facilities specializing in respiratory disease.
Experts predict that the epidemic would peak in the following days and then begin to decrease the mass infection of individuals.
The prognosis takes into account the incubation period of the 2019-nCoV strain, which lasts 14 days.
Therefore, it is expected that there will be a time when the new patients will be quarantined and others will already be cured, which would reduce the risk of spreading in the middle of the mass return of citizens after the Lunar New Year holidays.
The coronavirus epidemic and its pneumonia covers all of China and left at least 304 deaths and 14 thousand 411 infected since it broke out last December in the capital of the Hubei province.
Nations in Asia, Europe, North America, the Middle East and Oceania account for a total of 140 cases, mostly among Chinese travelers from Wuhan, and this Sunday the Philippines reported that one died and thus became the first death recorded abroad.
According to statistics, 328 people were discharged from the Asian giant, but they run the risk of becoming ill again if they do not comply with health recommendations, prevention and control measures.
The complexity of the epidemiological situation led the World Health Organization to declare Thursday the international emergency, with the concern that it will spread to countries with weak health systems.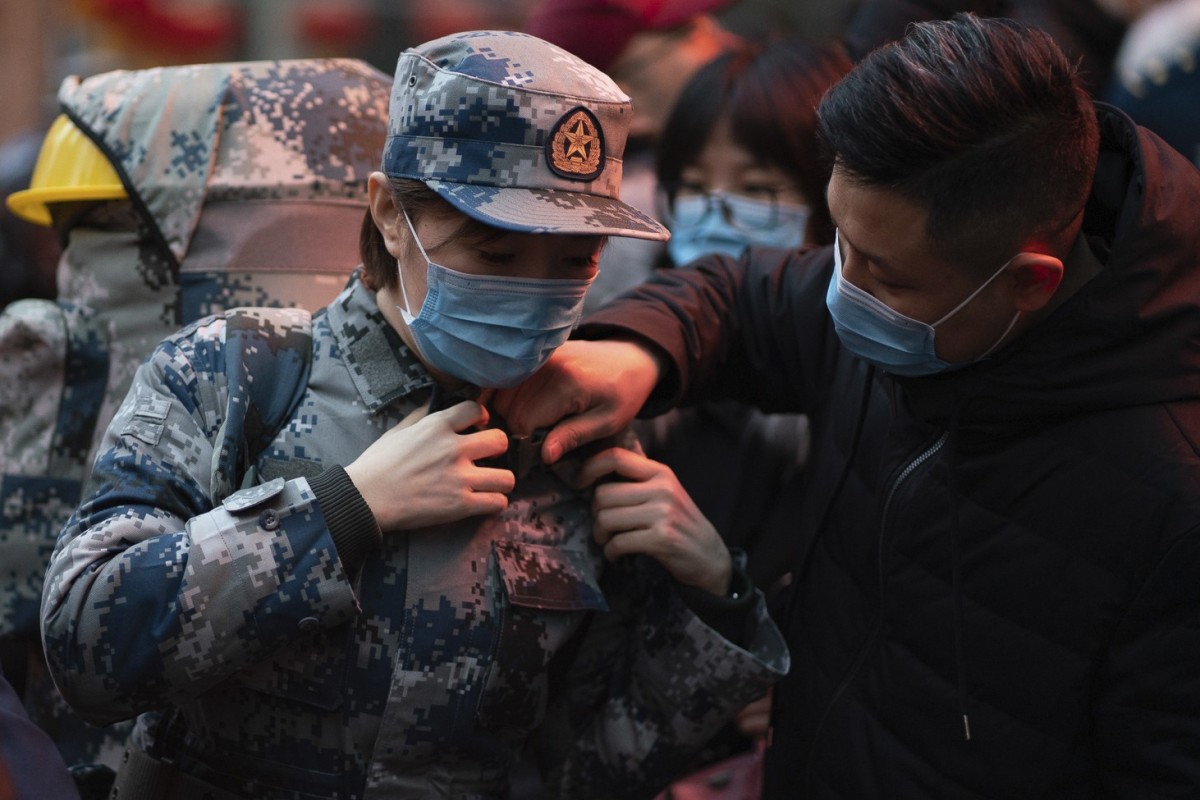 The Chinese military is sending 1,400 medical staff, some with experience from the previous Sars and Ebola outbreaks, to treat coronavirus patients in Wuhan. Photo: AP